C7 Images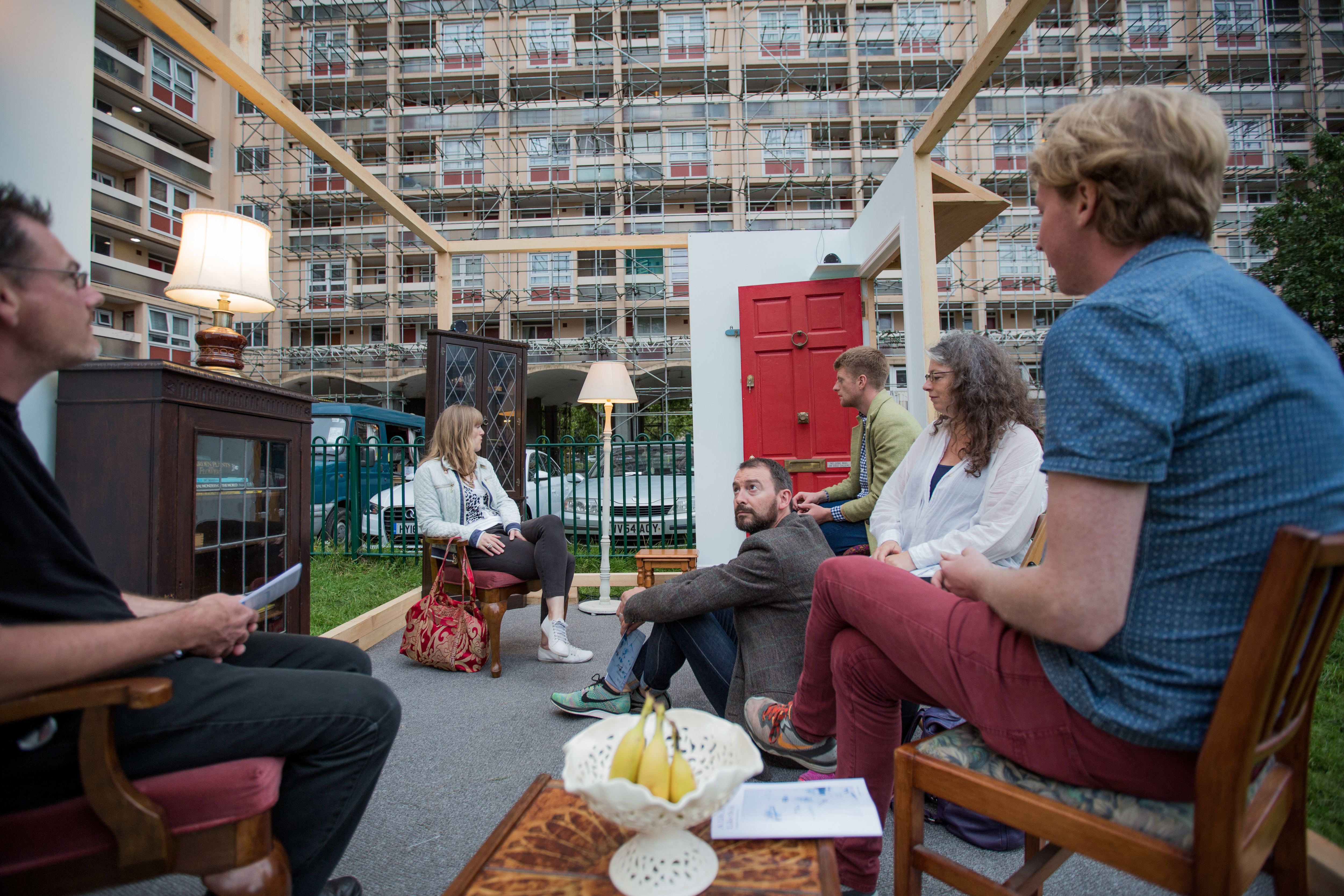 Notes
1. A site-specific audio installation exploring the everyday experience of social housing, stories of home, and the history of social housing.
2. Funded by Arts Council England. In collaboration with Bristol Council, The Park Community Centre, Spike Island.
3. Supporting publication can be seen here.
(7)A Life A Presence Like the Air
A Life, A Presence Like the Air
invited audiences to sit and listen to a site specific sound installation, exploring everyday stories of home, housing, family, work and day to day experiences of triumph and tribulation. The experience lasted for approximately 40 minutes, and consisted of site, a built installation, documentary, poetry, print and musical content.
The work was installed in a play area at Waring House, Redcliffe, Bristol, at The Park Community Centre, Knowle West, and in the Vestibules at Bristol City Council.
A Life, A Presence Like the Air
toured for 10 days, was funded by the Arts Council England and made in collaboration with Esther Tew, Dan Halahan, Rosie Strang and Kit Jones. Supported by
Spike Island
, Bristol City Council and
Knowle West Media Centre.
Promo material can be seen
here
and
here.
Photos by
Paul Blakemore