C2 Images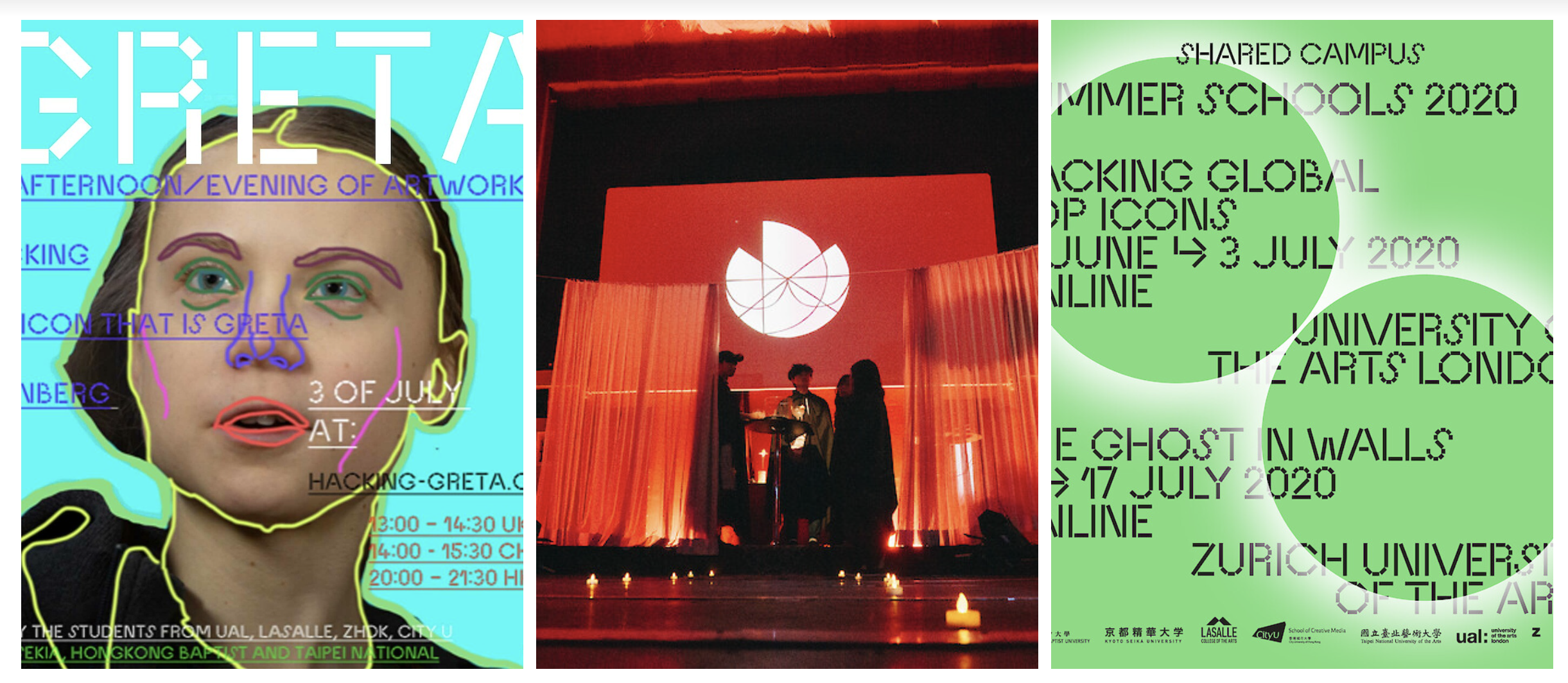 (2)Shared Campus
I worked on the Shared Campus project as Academic Lead for the Hacking Global Icons Summer School between 2020 - 2022. My role included co-designing and facilitating curriculum for three summer school for students hailing from all over the world. Two courses were held online, while another ran in Zurich in August 2022.
Shared Campus is a cooperation platform for international education formats and research networks established by 13 leading international arts universities, schools and colleges.
The future belongs to professionals who communicate, exchange, debate and critically reflect on ideas within a global framework. Shared Campus establishes connections that generate value for students, educators, researchers and professionals, and enables participants to share knowledge and competencies.
The platform is designed around themes of international relevance with a distinct focus on transcultural issues and cross-disciplinary collaboration. Around our five core themes we co-create a broad scope of activities within education, research and cultural production. These include; Semester programs, summer schools, courses, workshops, networking events, symposia, festivals, publications and a collaborative learning platform.
︎ Prev
Index︎
Next ︎