C8 Images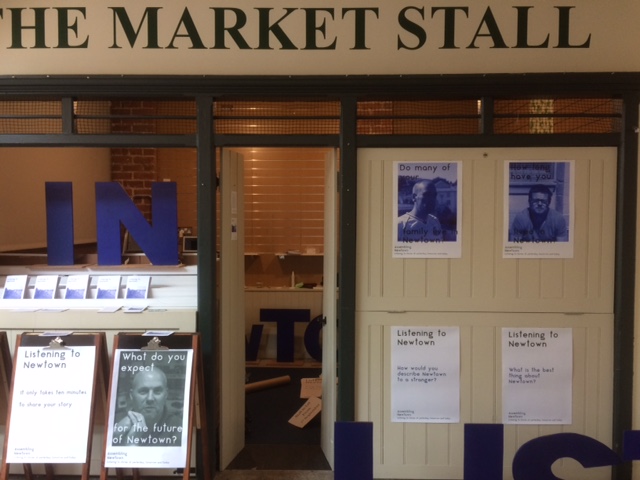 Notes
1 A site-specific audio installation listening to the voices of the people ofNewtown.
2 Document of the project can be seen here
(9)Listening to Newtown


In May 2017 I was commissioned to work on Aberystwyth's University Global- Local Project as an artist - researcher. Part of my ongoing research into stories of home, housing and class identity, I contributed to the research by interviewing residents of Newtown between June - July 2017.

Working closely with the research team, I coordinated Listening to Newtown; a series of conversations with people who live and work in Newtown, about their hopes, dreams, concerns, visions and experiences of Newtown.

In September 2017 I exhibited new audio work exploring experiences of people living and working in Newtown. This was installed in the local indoor market.