C14 Images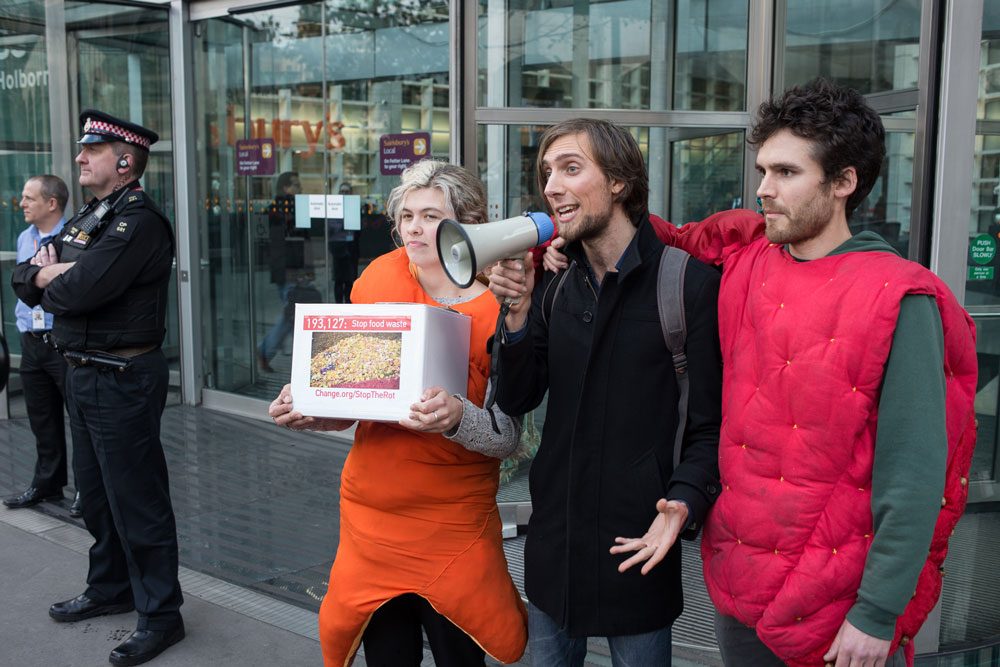 (14)This is Rubbish
This is Rubbish (2010 – ongoing) was a project I founded with Rachel Solnick and Kate Blair. We launched the project at Feeding the 5000 in Trafalgar Square, where we made a liquid tonne of fruit smoothies from fruit that otherwise would've been thrown away. In 2010 we appeared on Welsh national TV, and won the vote for the People's Millions, receiving a cheque for £50,000 to start our project.
In 2012 I secured the first of two research and campaign grants from the
Esmee Fairbairn Foundation
. Counting What Matters
was a research project that led to a successful campaign calling for UK retailers to audit food waste along their supply chains. The research project examined perceived barriers and opportunities surrounding the introduction of a mandatory food waste audit within the food industry, among food experts and policy makers. The report was
launched at parliament
(2013) on May the 1st and received far ranging media coverage.
Following
Counting What Matters
, I secured a second grant from Esmee Fairbairn, funding
Stop the Rot
campaign (2014).
Stop the Rot
was a campaign highlighting the 7 million tonnes of food waste in the UK food supply chain before the consumer. Targeting the big four supermarkets we pushed for ambitious industry food waste reduction targets and for transparent reporting of supply chain food waste. We liaised with the UK's largest retailers (Tesco, Sainsbury's, Morrison's and M&S) to achieve reduction across the entire sector and built a voice in the development of the
Courtauld Commitment 2025
with WRAP. Behind closed-doors discussion was one part of our work, we also helped raised the issue amongst the public, securing
240,000 signatures
on the campaign petition and using public awareness stunts and videos to catch attention and increase impact.
This is Rubbish continues to run food waste reduction campaigns, art projects and educational workshops in schools. I stepped down as a director and campaign lead in 2015, to start work on my PhD, and explore how I might link food justice with social-economic justice, dedicating more time to developing my socially engaged art practice.